10/30/2014
The State of Agile
Summary
In September 2014, Alistair Cockburn met with researchers at the SEI headquarters in Pittsburgh, Pa. The SEI Podcast Series team was there as Cockburn sat down with Suzanne Miller to discuss his unique perspective as one of the creators of the Agile manifesto and his viewpoint on the current state of Agile adoption.


Downloads
MP3
Transcript
Share
Categories: Acquisition Support
About the Speakers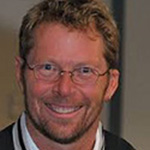 Alistair Cockburn is one of the initiators of the Agile movement in software development. He helped write the manifesto for Agile software development [the Agile Manifesto] in 2001 and the Agile Project Management Declaration of Interdependence in 2005. Cockburn is a co-founder of the International Consortium for Agile in 2009 and a principal advocate of the use case for documenting businesses processes and behavior requirements for software. He is also the inventor of the Cockburn Scale for Categorizing Software Projects.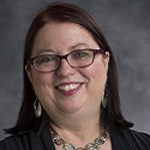 Suzanne Miller's research focuses on synthesizing effective technology transition and management practices from research and industry into effective techniques for use of Agile and lean methods in regulated settings like the DoD.