SEI to Hold Cyber Intelligence Research Consortium Info Session in Arlington, Virginia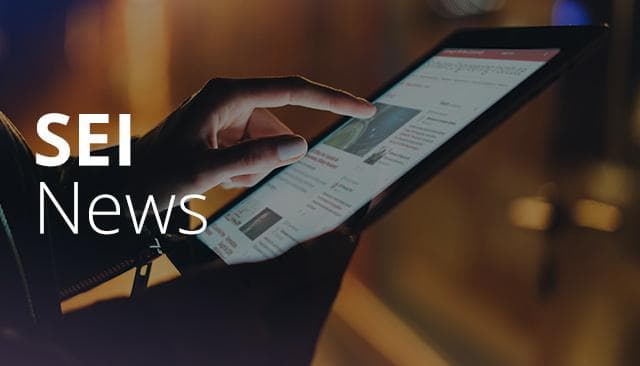 October 14, 2016 • Article
October 14, 2016—The SEI's Emerging Technology Center will host "Cyber Intelligence: What You Need to Know Now" on Friday, October 28, 2016 from 10:00 a.m. to 12:00 noon in Arlington, Virginia. The event will explore the role of cyber intelligence in the current threat landscape and ways in which organizations can better leverage cyber intelligence methods to mitigate cyber threats. The session will also present information about the Cyber Intelligence Research Consortium, a collaboration of the SEI, government, industry, and academic organizations.
The Consortium will bring together organizations from a variety of sectors to exchange cyber intelligence ideas, participate in training simulations and activities, and learn about emerging cyber intelligence technologies from experts in the field. This is the third year in a row in which the Emerging Technology Center will offer a consortium in the area of cyber intelligence. Representatives from the Consortium will be on hand to answer any questions attendees may have regarding joining the Consortium.
"We're working to improve the state of the practice of cyber intelligence," said Jared Ettinger, the SEI's Cyber Intelligence Research Consortium technical lead. "The Consortium provides a forum in which best practices are learned and shared, and in which organizations can improve employee cyber intelligence tradecraft through training and realistic exercises."
Ettinger notes that Consortium members will be able to tap into the SEI's latest research and development on cyber intelligence tradecraft. They also will benefit from cyber intelligence tools developed by the SEI and Carnegie Mellon University to member needs; a capture-the-flag exercise that enable analysts to apply cyber intelligence technical and analytic techniques and technologies to stop a simulated cyber attack; bi-annual workshops in which experts will present leading-edge research and innovation; and access to a condensed version of the Carnegie Mellon University Information Networking Institute class,  "Introduction to Cyber Intelligence."
The event "Cyber Intelligence: What You Need to Know Now" is free of charge, but space is limited. For more information and to register, visit https://www.eventbrite.com/e/cyber-intelligence-what-you-need-to-know-now-tickets-28223052911.
For more information about the SEI's research on cyber intelligence, visit http://www.sei.cmu.edu/about/organization/etc/cyber-intelligence.cfm.