SATURN 2015 Conference Opens Registration, Announces Keynotes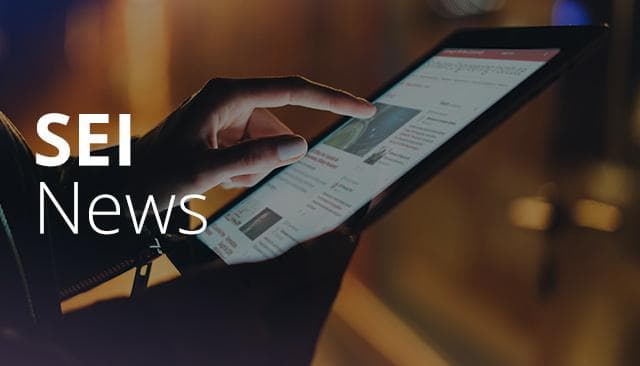 December 17, 2014 • Press Release
Pittsburgh, PA, December 17, 2014—Registration for the 11th annual SEI Architecture Technology User Network (SATURN) Conference 2015 is now open. SATURN 2015 will be held April 27–30, at the Lord Baltimore Hotel, Baltimore, Md.
Conference organizers have redesigned the event's technical program for 2015 to expand opportunities for interaction and education and offer participants greater flexibility in designing their conference experience. Those attending the conference will enjoy a technical program spanning three full days, sessions of varying length geared to accommodate diverse formats and presentation styles, and 90-minute tutorials included at no extra charge.
SATURN 2015 offers an exciting and intellectually stimulating program that will include keynote presentations by
Mary Shaw, the Alan J. Perlis University Professor of Computer Science at Carnegie Mellon University, and recipient of the U.S. National Medal of Technology and Innovation. Co-author of Software Architecture: Perspectives on an Emerging Discipline, she is considered to be one of the founders of the field of software architecture.
Gregor Hohpe, chief IT architect at Allianz, co-author of Enterprise Integration Patterns, and a frequent speaker at conferences around the world. His accessible but technically accurate essays were republished in 97 Things Every Software Architect Should Know and The Best Software Writing.
Mark Schwartz, chief information officer, U.S. Citizenship and Immigration Services, Department of Homeland Security (DHS). Schwartz has introduced such practices as agile and lean development, continuous delivery, and DevOps and also leads efforts across DHS to introduce agile IT approaches.
In addition to the keynote and tutorial sessions, the SATURN 2015 Conference includes an extensive program of technical sessions on the themes of Technology, Methods and Tools, and Leadership and Business. 
SATURN 2015 is sponsored by Allianz, Association for Enterprise Information (AFEI), Google, IEEE Software magazine, Methods & Tools magazine, and Runscope.
SATURN 2015 features a three-tiered pricing structure for conference registration with discounts available to the first 75 people who register. For pricing, see http://www.sei.cmu.edu/saturn/2015/registration/. Attendees may also opt to take one of three one-day SEI courses on big data, DevOps, and technical debt, offered on Monday, April 27.
The SATURN technical committee is still accepting proposals for 15-, 30-, and 90-minute presentations for the technical program. Submit proposals from the SATURN 2015 Call for Submissions page no later than January 16, 2015.
About SATURN 2015
Each year, the SEI Architecture Technology User Network (SATURN) Conference brings together experts from around the world to discuss architecture-centric practices for developing, acquiring, and maintaining software-reliant systems. Architects at all levels meet to share ideas, network, and learn about new and existing technologies. For more information, go to http://www.sei.cmu.edu/saturn/2015.
About the Carnegie Mellon University Software Engineering Institute
The Software Engineering Institute (SEI) is a federally funded research and development center sponsored by the U.S. Department of Defense and operated by Carnegie Mellon University. The SEI helps organizations make measurable improvements in their software engineering capabilities by providing technical leadership to advance the practice of software engineering. For more information, visit the SEI website at http://www.sei.cmu.edu.
Media Contact
Richard Lynch
412-268-4793
public-relations@sei.cmu.edu