CERT Experts Discuss Constructing a Secure Cyber Future at SEI Virtual Event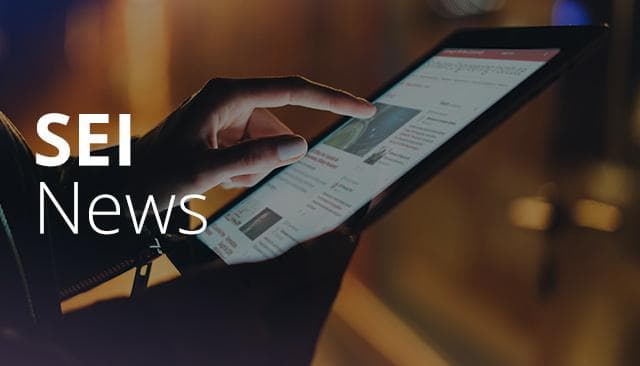 May 15, 2013 • Announcement
May 15, 2013—Keynoting the SEI virtual event "A Discussion with CERT Experts: Constructing a Secure Cyber Future," CERT Director Richard Pethia noted that "We're now at the point where some nefarious character can actually sit anyplace on this planet and within milliseconds have access to our most critical computer systems." The event, held April 30, 2013, attracted more than 1,600 people from the U.S. Department of Defense (DoD), government, and industry. In his remarks, Pethia noted that attack technology is outpacing defense technology. He pointed out that the CERT Division works to influence "the world to create better products, system operators to create better processes" and to provide the means to "develop a better cybersecurity workforce."
Pethia's talk is one of the event's two keynote presentations included among the more than six hours of on-demand content now available from the SEI. In the second keynote, CERT Chief Scientist Greg Shannon addressed using science to build cybersecurity capability. "Our goal here is to get the whole community thinking more rigorously about what's going on in cybersecurity," Shannon said. "What does it mean when they put a product out, when they put a policy out? Do they have a model about how it should work? Have they actively validated its operational efficacy?"
Five CERT researchers also shared their latest insights during the event:

Roman Danyliw discussed learning from successful cybersecurity operations.
Christian Roylo addressed the topic of large-scale cybersecurity incident response.
Robert Seacord discussed avoiding future security incidents.
Nader Mehravari provided information on achieving organizational mission through resilience management.
Chris May discussed developing the cyber workforce.
The event also included a demonstration by Dennis Allen of the CERT STEPfwd program for cyber workforce development. STEPfwd (Simulation, Training, and Exercise Platform) integrates lectures, private learning communities, hands-on labs, and progress reporting into a web-accessible system.
"Throughout cybersecurity—whether in research, forensics, operations, or the software development lifecycle—we are working to create enhanced capability in the cyber workforce," said Richard Caralli, technical director of the CERT Cyber Enterprise and Workforce Management Directorate.
On-demand access to the six-and-a-half hours of presentations and conversation from "A Discussion with CERT Experts: Constructing a Secure Cyber Future" is now available. The webcasts are free; registration is required. To access the on-demand event content, use the event registration form presented on the event page.
For more information about the SEI CERT Division, visit
www.cert.org
.