SEI Launches Podcast Series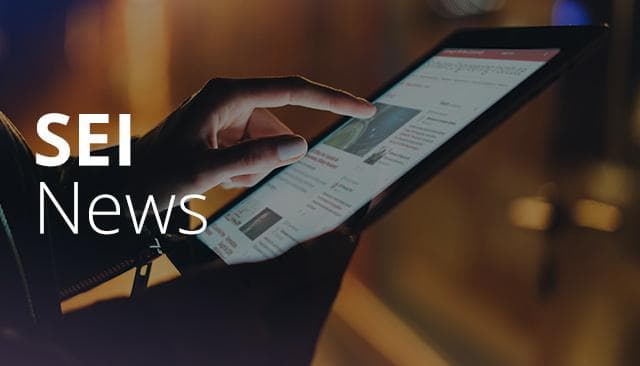 October 1, 2012 • Announcement
October 1, 2012 —The Carnegie Mellon Software Engineering Institute (SEI) is pleased to announce the launch of the SEI Podcast Series, which features the latest research from SEI technologists in an engaging and accessible format. Podcasts will examine the SEI's work in the fields of acquisition, service-oriented architecture, software architecture, and measurement. 
In recent years, the SEI has broadened its multimedia and social media offerings with the SEI Blog, the SEI Webinar Series, and a presence on social networking sites. The podcast series is a natural step for the SEI, whose mission is to extend knowledge to the broader software engineering community. "The launching of a research-focused podcast series will provide an additional mechanism for sharing our technical ideas with software practitioners, project leaders, and decision makers," said Bill Scherlis, the SEI's chief technology officer (acting). 
In planning the podcast series, the SEI chose to feature researchers interviewing other researchers. This format ensures that discussions cover topics of interest to practitioners in government, industry, and academia. 
The podcast website is designed for interaction. Visitors to the site have on-demand access to each episode, or they can download them for later use. Each episode page includes a transcript, author bio, and related research including technical reports and notes. Transcripts of each episode will include links to technical reports and other material for readers who want to know more about a topic or contact information for readers who would like to collaborate with SEI researchers.
Listeners may subscribe to the podcast series, which is also being offered on Carnegie Mellon University's iTunesU site. A new episode will be added to the SEI Podcast Series every two weeks. The podcast series will complement research presented in the CERT Podcast Series. 
Recent podcast episodes include
Cloud Computing for the Battlefield featuring Grace Lewis: Lewis discusses research that she is leading to overcome the challenges of using cloudlets, which are localized, lightweight servers running one or more virtual machines on which soldiers can offload resource-draining computations from their handheld mobile devices, thereby providing greater processing capacity and helping conserve battery power.
Agile Acquisition featuring Mary Ann Lapham and Suzanne Miller: The DoD needs to acquire software faster than it ever has in the past. Technology is changing and evolving much quicker than it used to, and the current traditional methods take 84 months to develop an IT system. In this podcast, Lapham and Miller detail the SEI's efforts to help the DoD use Agile and Lean Methods to DoD speed up the delivery of the software to the field.
An Architecture-Focused Measurement Framework for Managing Technical Debt featuring Ipek Ozkaya: Ozkaya discusses the SEI's research on the strategic management of technical debt, which involves decisions made to defer necessary work during the planning or execution of a software project.
How a Disciplined Process Enhances &Enables Agility featuring Bill Nichols: Typically Agile values people over processes and tools. In this podcast, Nichols explains how a defined process and precise measures, as advocated by the SEI's Team Software Process, can be an effective and meaningful form of feedback.