02/21/2013
Technology Readiness Assessments
Summary
In this podcast, Michael Bandor discusses technology readiness assessments, which the Department of Defense defines as a formal, systematic, metrics-based process and accompanying report that assess the maturity of critical hardware and software technologies to be used in systems. In a discussion with fellow researcher Suzanne Miller, Bandor discusses the latest developments with TRAs and his experiences.
Downloads
MP3
Transcript
Share
Categories: Acquisition Support
About the Speakers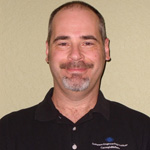 Michael Bandor is currently the technical lead for the SEI support to the Operationally Responsive Space (ORS) FFRDC/UARC Consortium efforts. Prior to joining the SEI in May 2005, Mike was an active duty enlisted member (Master Sergeant - E7) of the U.S. Air Force. He retired from the Air Force in May 2005. While in the Air Force, he performed various roles including software process engineer, software quality assurance engineer, and lead software engineer. He has worked on various programs including the Command Center Processing and Display System (CCPDS) and its replacement CCPDS-R, as well as RADES System 3 (RS3).