2021 Year in Review
Supporting Innovation Through Diversity, Equity, and Inclusion
Innovating to overcome challenges is the backbone of the SEI's culture and drives the organization's vision of shaping the future of software for a better world. To support this vision, the SEI's Office of Diversity, Equity, and Inclusion (ODE&I) was established to help individuals and teams do their best work by seeking and cultivating diverse populations and perspectives and promoting equity and inclusion. SEI Director Paul Nielsen noted, "Our people are our greatest asset. Through a focus on DE&I, we hope to build a fertile ground for collaboration and innovation. We value different views, different backgrounds, and different approaches to solve the most complex problems in software engineering, cybersecurity, and artificial intelligence engineering."
In 2021, the SEI refreshed its organizational values. The ODE&I played a significant role by ensuring the process was inclusive and reflected the voices of staff members. The SEI's shared organizational values of leading, with integrity; building up people and fostering community; and collaborating to accelerate innovation reflect the ODE&I's guiding principles.
The ODE&I is an office, but it's one where everybody can say that they're a member.
Palma Buttles-Valdez
Director, Office of Diversity, Equity, and Inclusion, SEI Director's Office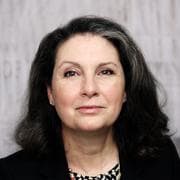 The ODE&I is part of the entire employee lifecycle, from recruiting to exit interviews, and works to ensure each employee feels welcomed and valued in the organization. "The Office of Diversity, Equity, and Inclusion supports employees by providing access to learning resources and opportunities to connect to and celebrate the unique backgrounds and cultures each of us brings to the SEI and our broader community," explained Palma Buttles-Valdez, the office's director.
The ODE&I's goal is to make diversity, equity, and inclusion part of the SEI's cultural DNA. As part of this effort, the ODE&I has been involved in developing bias-free communication guidance, providing opportunities to share and recognize employee pronouns, and adding more inclusive imagery throughout the SEI website.
This past year, the ODE&I has also engaged with the local community and with Carnegie Mellon University (CMU). In one example of a partnership with the local Pittsburgh community, Hill Community Development Corporation (Hill CDC) president and CEO Marimba Milliones gave a talk on community engagement and policy to SEI employees. This was the first in a series of ongoing activities with the Hill CDC, in which SEI employees were encouraged to participate in enrichment and volunteer opportunities.
CMU recently appointed Dr. Wanda Heading-Grant as the vice provost for diversity, equity, and inclusion and chief diversity officer to help build the foundation of DE&I at CMU. "Wanda has asked us to be part of a team that helps her to create a framework that we can all use at CMU," said Buttles-Valdez. Buttles-Valdez has started by sharing the resources that the SEI has created, such as SEI-developed guidance on bias-free language, with the DE&I team at CMU.
Deeply connected to building the best employee experience, the ODE&I is now working to understand how to factor inclusion into the SEI's return-to-office efforts, once staff can transition from the remote work posture brought on by the COVID-19 pandemic. Buttles-Valdez reflected that this effort is about ensuring that employees can do their best work. "I'd love to see DE&I be integrated as a part of everybody's day-to-day life and activities." She added, "The ODE&I is an office, but it's one where everybody can say that they're a member."
RESEARCHERS
Palma Buttles-Valdez, Caitlin Batchelor, Christopher Baum, Stacie Blakley, Sandi Brown, Rebecca D'Acunto, Cara Giannandrea, John Morley, Sheela Nath, Brenda Penderville, Lily Radkoff, Janet Rex, Lizann Stelmach, Beth Walker-Rupp, Akia Williams, Mary Wilson