The Software Engineering Institute is evaluating all upcoming courses, conferences, and events on a case-by-case basis in light of COVID-19 developments.
Please check individual event pages for the latest information.
Get the most up-to-date information on Carnegie Mellon's response on the CMU coronavirus website.
Events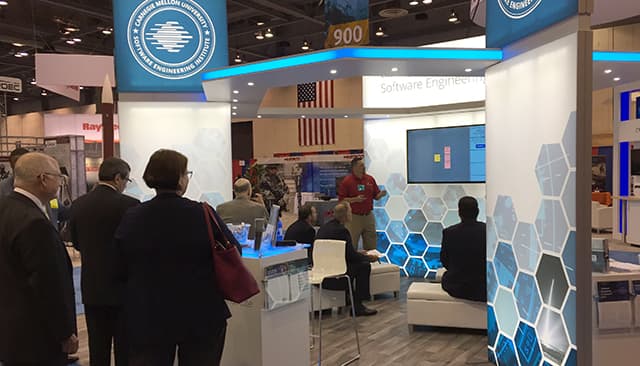 SEI Exhibiting
Jun 22-24, 2020
Visit our virtual exhibit booth to explore about our research in complex software engineering, cyber operations, and Artificial Intelligence (AI) engineering solutions; where we create and pilot innovative technologies; and transition maturing solutions
Register
SEI Speaking
Free
Online Access
Jun 24, 2020
An organization can demonstrate operational resilience, when faced with both cyber and physical disruptions, if it focuses on the fundamentals and makes data-driven risk decisions.
Register
SEI Speaking
Free
Online Access
Jul 8, 2020
DevSecOps Days Pittsburgh 2020 will be held virtually by the Software Engineering Institute on July 8. Make plans to join us now!
Register
Conference
Hosted Event
SEI Exhibiting
SEI Speaking
Public
Jan 11-14, 2021
Using Data to Defend
Register