National Insider Threat Center (NITC) Symposium 2019
Hosted Event
Symposium
Public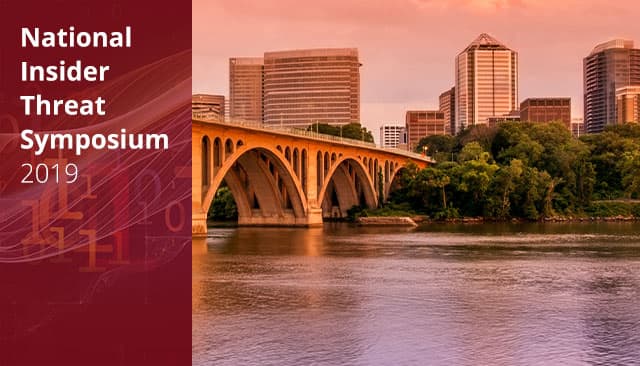 May 10, 2019 · NRECA Building Arlington, VA
Summary
Addressing the Challenges of Maturing an Insider Threat Program
More Information
https://insider-threat-symposium-2019.eventbrite.com/
Agenda
We would like to invite members of the insider threat community to sixth annual Insider Threat Symposium. This year's event is intended to bring the community together to discuss the challenges and successes of maturing your insider threat (risk) program; learning from others on how to move beyond the initial operating capacity of your program.
Our mission at the NITC is to assist in the development, implementation, and measurement of effective insider threat programs by performing research, modeling, analysis, and outreach to define socio-technical best practices to assist organizations in deterring, detecting, and responding to evolving insider threats.
Registration is free, but space is limited to the first 225 registrants. A continental breakfast and lunch will be provided.
Register
Location
NRECA Building Arlington, VA 22203-1867
Time
May 10, 2019
8:30 AM ET