Mead Named SEI Fellow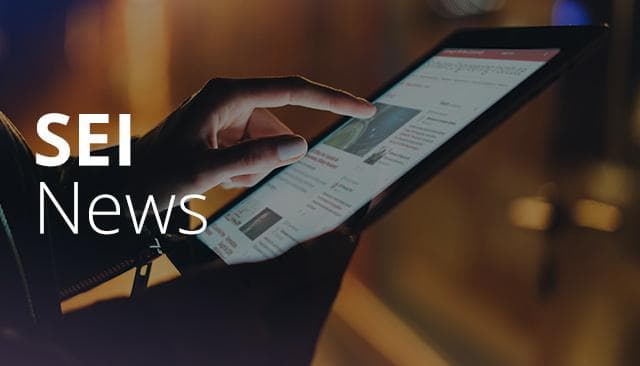 October 22, 2013 • Media Coverage
Nancy R. Mead, a principal researcher in the SEI's CERT Division, has been named an SEI Fellow. Mead becomes the SEI's seventh Fellow, a designation awarded to staff who have made outstanding contributions to the SEI and who continue to advise SEI leaders.
"It's an honor to be named an SEI Fellow and at the same time very humbling," said Mead. "I have been fortunate to have had wonderful support and mentoring from many people throughout my career."
Mead serves as principal researcher for Secure Software and Systems. She is also adjunct professor of software engineering at Carnegie Mellon University. Her research interests lie in the areas of software security, software requirements engineering, and software architectures. Mead's current work involves the study of security requirements engineering and the development of software assurance curricula. In addition to her research, Mead served as director of education for the SEI from 1991 to 1994.
"Nancy has contributed significantly throughout her career," said Paul Nielsen, director and CEO of the SEI. "Her contributions have been many, but she is especially known for making software engineering an accepted curriculum." Nielsen noted that, more recently, Mead has worked on a model curriculum for software assurance. "She also worked for many years on CERT's Survivable Systems Analysis," said Nielsen, "where she and her team broke new ground in understanding and assessing the survivability properties of systems."
Prior to joining the SEI in 1990, Mead was a senior technical staff member at IBM Federal Systems, where she worked on the development and management of large real-time systems. She also worked in IBM's software engineering technology area and managed IBM Federal Systems' software engineering education department.
Mead has developed and taught numerous courses on software engineering topics, both at universities and in professional education courses. She has authored more than 150 publications and invited presentations, and she has a biographical citation in Who's Who in America. She is a Fellow of IEEE and the IEEE Computer Society. Mead is also a Distinguished Member of the Association for Computing Machinery (ACM) and is a member of numerous advisory boards and committees. Mead received her PhD in mathematics from the Polytechnic Institute of New York and received a BA and an MS in mathematics from New York University.
"It's a privilege to work in support of the SEI's mission, the United States of America, and the software engineering profession," said Mead, who joins active SEI Fellows John Foreman, John Goodenough, Linda Northrop, and Rich Pethia. The late Watts Humphrey and the late Roger Bate are also among those who have earned the designation of SEI Fellow.
For more on the Software Assurance Curriculum developed by Mead and her team, please visit www.cert.org/curricula/software-assurance-curriculum.cfm.
For more on the Security Quality Requirements Engineering (SQUARE) methodology, developed and realized under Mead's leadership, please visit www.cert.org/cybersecurity-engineering/products-services/.
For more about SEI Fellows, please visit www.sei.cmu.edu/about/people/fellows/.